2006 Debut

Nascent Design Inc. introduced our patent-protected, rapid change engine mounting system at the 2006 International Lawn & Garden Expo in Louisville, KY.

Copyright © 2018 Nascent Design Inc., All Rights Reserved

Thank you for stopping by to see us at

The 2009 Rental Show in Atlanta! 

Thanks also for your tremendous response in Louisville, October 2008, at

Rental Industry Award in 2007

Power Shifter® won the distinction of
Rental Equipment Register
magazine's
Innovative Product Award 2007
  Twelve industry experts selected Power Shifter® as the most innovative in all 11 categories, naming it the Grand Winner.  We were featured on the
cover of the December 2007
issue.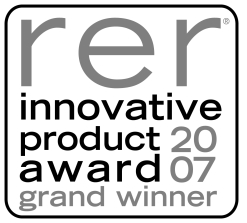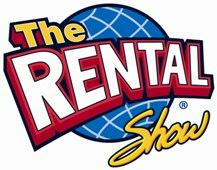 We've recently completed design on a new baseboard heating cover system for a client.  See it at Ace Hardware; watch for it at Lowes and Home Depot soon! 

Other current projects include an enhanced helmet protection system, a pet product, a household product, and a lawn & garden product.  Stay tuned!

Nascent Design Inc. endeavors to offer a complete line of residential machines under the Power Shifter® brand, including:

Stay tuned for further information!  Go to our
contact page
and sign up for e-mail updates.  
Or this from a Sears advertisement, December 2013?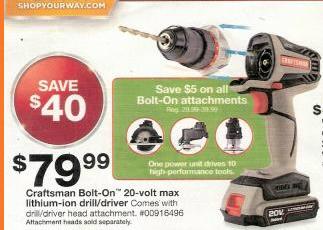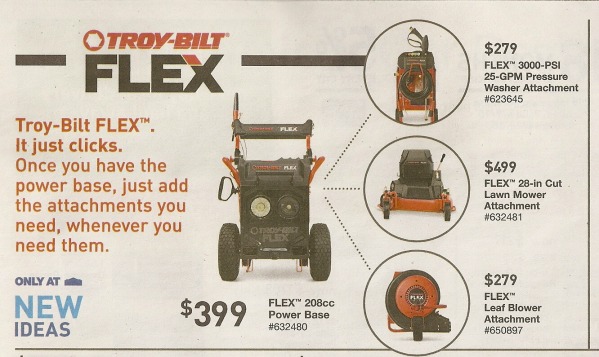 Isn't imitation the sincerest form of flattery?  If so, how's this from Troy-Bilt, introduced March 26, 2015?