Have you ever looked at your machines and realized you could power all of them with a single engine?  The Power Shifter® rapid-change engine mounting system allows one engine to be quickly swapped between machines in only 17 seconds without tools.  Seriously.

Here's something we discovered from exhibiting the Power Shifter® at three national trade shows:  Practically every homeowner with multiple machines wants our rapid change engine mounting system on their own machines!  Even so, manufacturers have been reluctant to move beyond the old business model "one engine bolted to one machine and it's out the door."  That's about to change:   

The new EPA Phase III emission standard taking effect in 2012 will require this class of small engines to have catalysts and overhead valve configuration.  We estimate that will increase the cost of (most) engines $75-$100 retail.  Suddenly the economics of manufacturing Power Shifter® equipped machines becomes even more compelling--because sharing one engine is exactly what customers are looking for.  It just makes sense.      

Are you an Outdoor Power Equipment manufacturer?  Please contact us if you woud like to license our rapid change engine mounting system. 
Benefits to end-users include:

lower initial machine cost

reduced engine maintenance

optimized parts inventory--buy and service only the engine(s) you actually use--and swap them out to different machines by season or demand. 

Need extreme reliability?  You can swap a failed engine to a back-up unit in seconds.  The Power Shifter® Service Stand holds engines at workbench height giving full, easy access using the same mount--no more crawling around machines on the floor.  Engines can even be stored apart from their machines, out of the weather or in a secure area. 

The market demand is evident.  Landscapers have been asking, "Where can I buy it?"  With the RER IPA07 award, the rental industry took note.

Benefits to manufacturers:

Tap into the market demand for this flexible power system to boost sales 

Leverage brand loyalty; once a user has invested in Power Shifter® they'll want to extend this value with their next machine purchase 

Not supplying an engine with every machine yields a significant cost reduction

Offer attractive pricing on several machines bundled with only one engine for an advantageous marketing strategy

Copyright © 2012 Nascent Design Inc.  All rights reserved.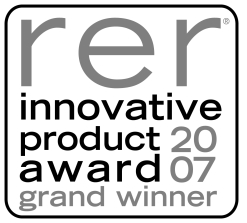 engineering new solutions